HCMC listed among best cities for street foods
Published: 04/02/2012 01:49
Ho Chi Minh City has been ranked among the world's top ten cities for street foods by the US's monthly culinary magazine Food & Wine.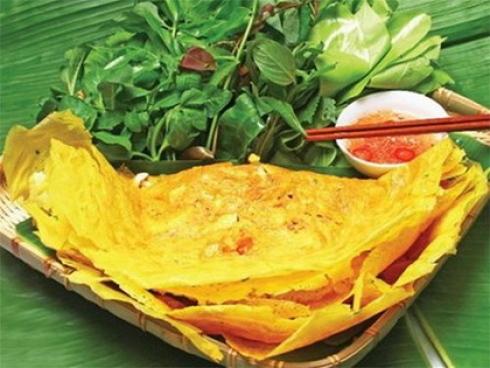 "banh xeo", one of Vietnamese famous foods beside "pho," "banh mi," and spring roll
"Saigon's street foods range from the savory soup known as pho and the French colonial–influenced banh mi (pâté sandwiches on French bread) to regional southern specialties like banh xeo(stuffed pancakes)," the magazine wrote on its website foodandwine.com.
"A trip to the mega-size Ben Thanh Market could yield spring rolls, spices and a knockoff handbag."
The other cities are Austin, Los Angeles and Chicago in America, Bangkok in Thailand, Berlin in Germany, Istanbul in Turkey, Mexico City in Mexico, Hong Kong and Marrakech in Morocco.
Published by American Express Publishing Corporation since 1978, Food & Wine features world's recipes, cooking tips, travel information, restaurant reviews, chefs, wine pairings and holiday content.
Provide by Vietnam Travel
You can see more
enews & updates
Sign up to receive breaking news as well as receive other site updates!