E-commerce – effective way to overcome crisis
Published: 23/11/2012 01:34
The Vietnamese Government has made great efforts to help businesses promote exports and join the global trade network. Domestic businesses need to capitalise on the government's investment in developing and expanding markets.
Deputy Head of the Import-Export Department Tran Thanh Hai says trade liberalisation can remove tariff barriers and create tax incentives for export businesses to penetrate new markets within the framework of trade agreements signed between Vietnam and other ASEAN countries.

The Ministry of Industry and Trade forecasts that despite facing crunch time at home and abroad, this year's exports will grow by 16.6 percent (still higher than the projected figure of 13 percent) to US$113 billion. This means Vietnam will join the club of exporters exceeding US$100 billion.

Like other export-oriented Asian countries, Vietnam has become the world's largest coffee and rice supplier.

It owes its successful export business to e-commerce, an effective tool for most businesses to minimise production costs, improve competitiveness and expand their markets.

Vietnam has huge potential for information technology and e-commerce to develop. By the end of September 2012, its Internet users accounted for 35.49 percent of the total population, 12 times higher than nine years ago. Experts say that if a country has more than 10 percent of its population using internet services, e-commerce is bound to grow and flourish.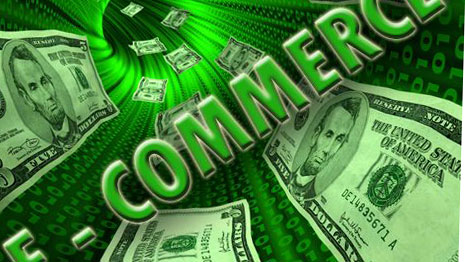 While the global economic downturn has yet to ease, more and more international clients are moving away from traditional markets like China to ASEAN countries where new markets are emerging with low transport costs. This is a good opportunity for Vietnamese businesses to grasp.

Alibaba.com Group representative Michael Mang suggest they take the initiative to expand their client network through e-commerce channels and gradually adjust their sales and marketing methods to meet customer demand.

Export businesses should evaluate the efficiency of their e-commerce performance on a regular basis to ensure sustainable growth, Michael says.

According to the latest statistics gathered from a survey into export businesses on website B2B, their most favoured items on the e-trading floor are cooking and beverages and agricultural products (24 percent and 18 percent respectively), followed by construction materials and housing estate (8 percent).

By the end of the third quarter of 2012, the US topped other countries with bulk orders for Vietnamese products (10 percent), followed by China (8 percent), and India (7 percent) and three newly-emerging markets, Russia, Hong Kong, and Australia.
Source:VOV Online
Provide by Vietnam Travel
You can see more
enews & updates
Sign up to receive breaking news as well as receive other site updates!