November CPI rises 0.47 percent
Published: 24/11/2012 03:08
Vietnam's consumer price index (CPI) continued cooling down in November due to weak purchasing power, according to the General Statistics Office (GSO).
After skyrocketing to 2.2 percent in September, the country's CPI went down to just 0.85 percent in October and 0.47 percent in November.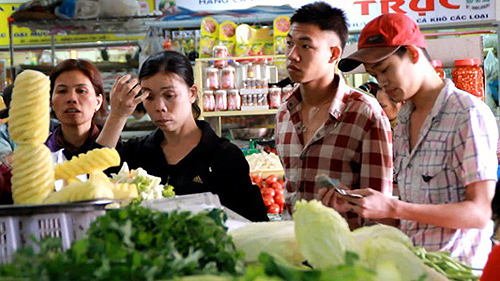 The November figure represents an increase of 7.08 percent on the same period last year, and 9.43 percent since the beginning of 2012.

The decline in the November CPI was attributed to price reductions of key items in the 11 commodity groups. . Food and beverage and other services inched down 0.21 percent and 0.08 percent respectively. Education and healthcare services, which had seen the highest price rises in October, declined sharply in November, averaging around 0.13 percent. Post and telecommunications remained low, dropping to 0.01 percent.

The GSO also announced the latest gold price index even though it does not contribute to CPI calculations. The gold price index fell to 1.98 percent in November, while the price in USD finished down 0.11 percent compared to last month.

Both of the country's largest cities, Hanoi and Ho Chi Minh City, posted low CPI readings of 0.22 percent and 0.10 percent respectively.
Source:VOV Online
Provide by Vietnam Travel
You can see more
enews & updates
Sign up to receive breaking news as well as receive other site updates!