Eradicating infectious diseases
Published: 21/10/2012 08:28
An online conference in Hanoi on October 20 pointed out that a number of contagious, fatal disease have been spreading across communities, posing a great threat to the healthcare sector.
Minister of Health Nguyen Thi Kim Tien was concerned that epidemics are becoming more complicated. Although infections and fatal diseases that can be prevented by vaccinations are still on the decrease, some communicable diseases such as cholera, measles, tuberculosis, dengue fever and hand-foot-mouth have recurred here and there, she said.
She quoted the World Health Organization (WHO) as saying the world has seen outbreaks of 17 newly-emerging diseases, some of which have appeared in Vietnam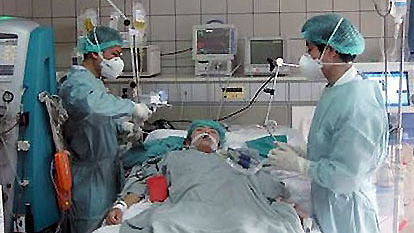 .
Since the beginning of this year, more than 100,000 people in Vietnam's 63 provinces and cities have contracted hand-foot-mouth disease and 40 have died. More than 51,000 patients have also been infected with dengue fever, mostly in the southern region, which has resulted in 42 deaths.
The increase in the number of infectious diseases is attributed to poor personal hygiene, inadequate sanitation and ineffective preventive measures.
The conference was held in response to the Prime Minister's telegram on curbing the spread of human influenza A/H5N1, hand-foot-mouth disease, and dengue fever.
More than 5,500 delegates representing ministries, central agencies and healthcare departments from across the country participated in the event.
Source:VOV
Provide by Vietnam Travel
You can see more
enews & updates
Sign up to receive breaking news as well as receive other site updates!