"Connect two centuries" and the life of a talented painter
Published: 22/03/2013 12:13
To celebrate the 70th birthday of artist Pham Luc, 70 paintings of the senior artist, which are collected by Dr. Nguyen Si Dung, Vice Chair of the National Assembly Office, are now on display at the exhibition "Connect two centuries" in Hanoi.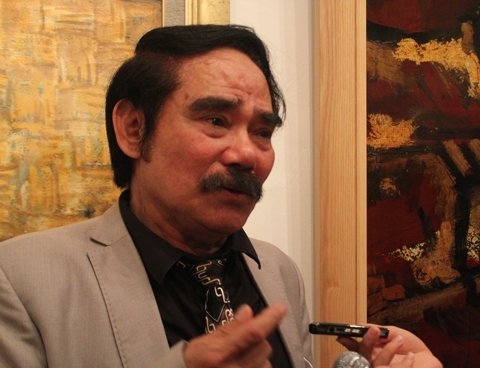 Artist Pham Luc.

Seeing paintings by Pham Luc, it feels like he wanted to describe all aspects of daily life on papers, from young girls to people at work, from daily life activities to countryside scenes ... The audience are convinced by the artistry of Pham Luc's paintings. He did not tie himself to any genre or style. His paintings always reflect the simplest things of life. His paintings are diverse in materials, such as lacquer, pigments, wood carving ... but whatever the material is, the viewers can see the liberal definition and freshness in his artworks.

One critic said, "Pham Luc's paintings describe the hidden corners of the war, hard-working people, the diverse and multiple states of mind, of the Vietnamese people. All are vivid and realistic. His paintings are a genius combination of French painting techniques and the traditional art of Vietnam with energetic, violent brushstrokes and the harmony of lines and colors."

The 70 paintings in this exhibition are a very small part of his career (about 6,000 paintings by Pham Luc are holding by Vietnamese and foreign collectors). The 70 paintings are the ones that were drawn across two centuries.
The "Connect two centuries" exhibition will open until March 29 at the Vietnam Fine Arts Museum, Hanoi.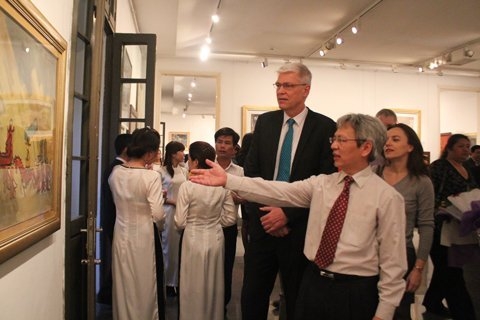 The collector - Dr. Nguyen Si Dung.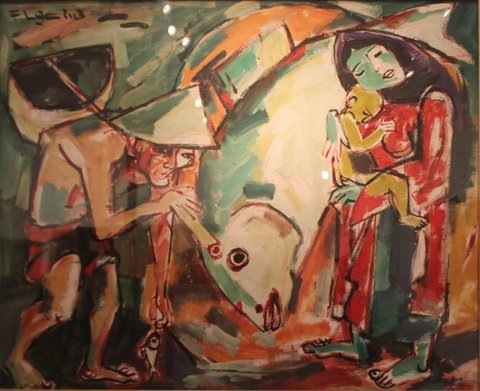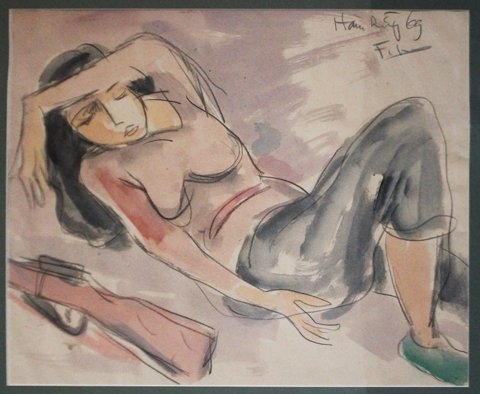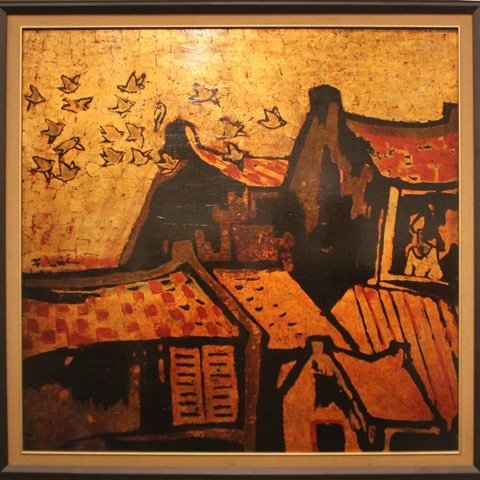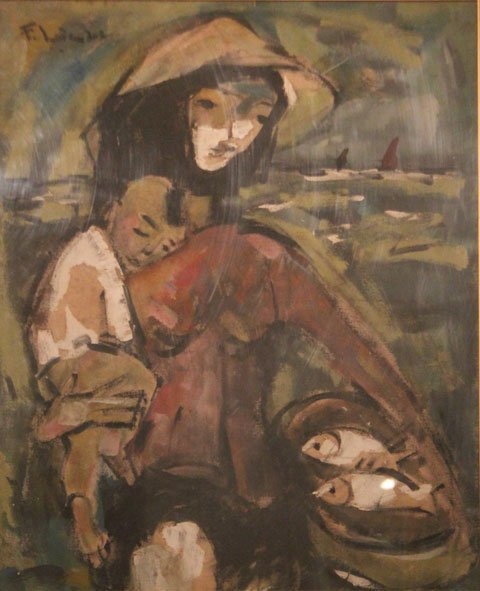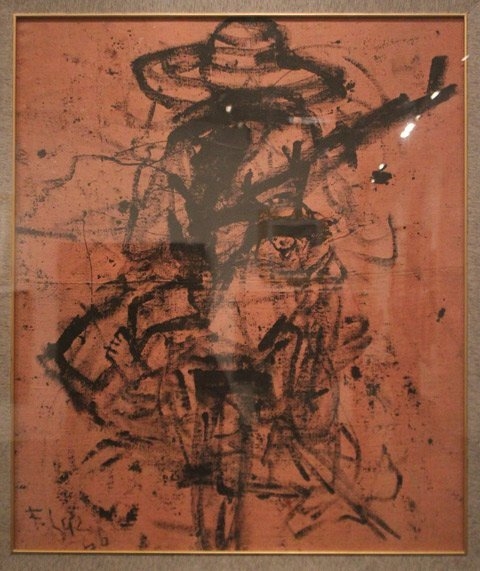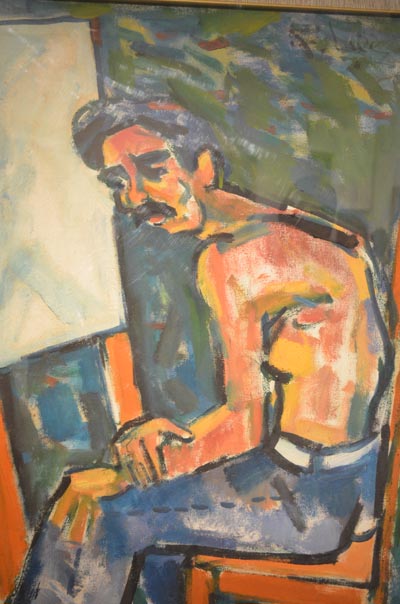 The portrait of Pham Luc.
Carrying paddy on a rainy day.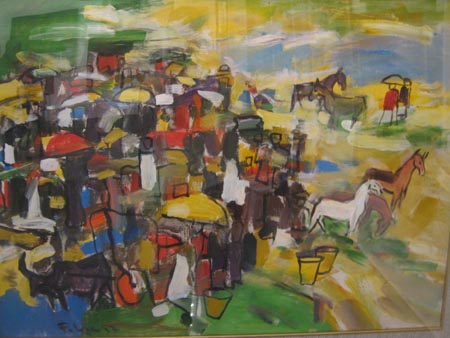 Upland market.
Successful examinee returns to his village.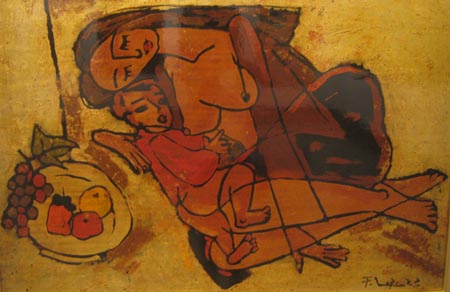 Young mother.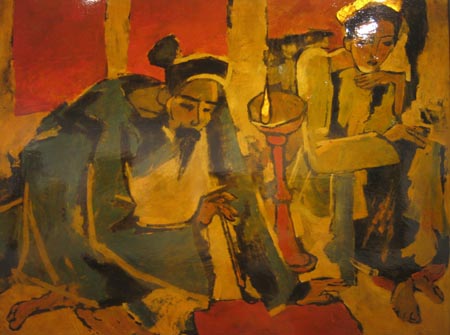 Nguyen Trai and Thi Lo.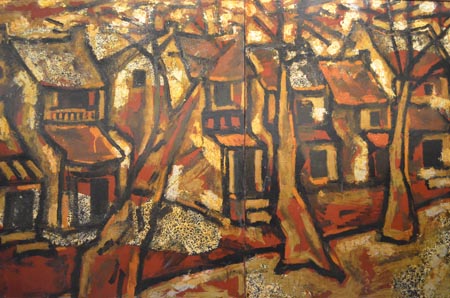 The ancient town at summer noon.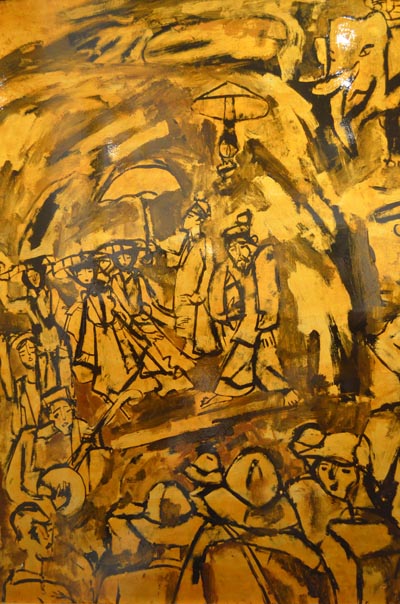 Bac Ninh love duet comes to Truong Son.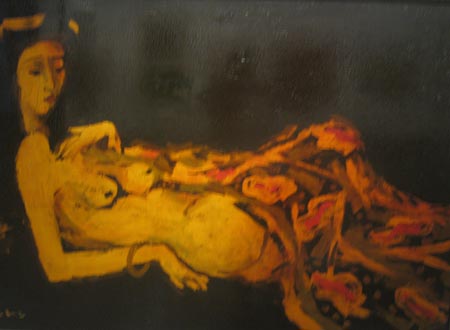 Nude girl.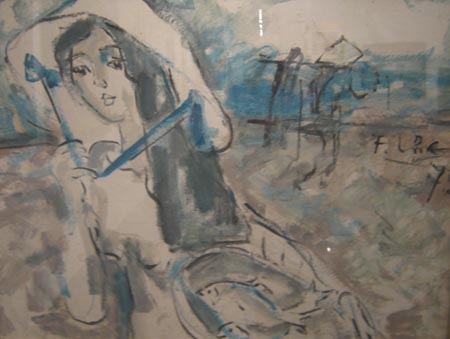 Woman of a fishing village.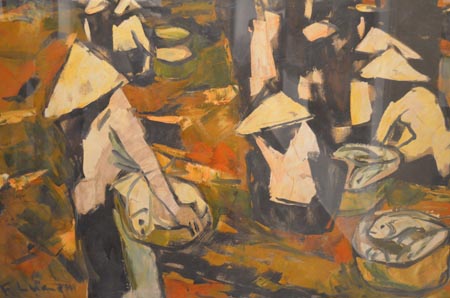 Women of a fishing village.
Vietnamnet
Provide by Vietnam Travel
You can see more
enews & updates
Sign up to receive breaking news as well as receive other site updates!