Exploring Lai Chau with community tours
Published: 21/04/2017 08:42
Tours of villages in Vietnam's northwest and Lai Chau province in particular have become popular in recent years.
With its diverse culture and beautiful landscape, Lai Chau has promoted community tours in recent years giving tourists an insight into local culture and lifestyle.
Na Luong hamlet in Tam Duong district is the most attractive destination in Lai Chau. The hamlet, located by the Nam Mu river, draws tourists thanks to its unspoiled nature, unique culture, and hospitable people.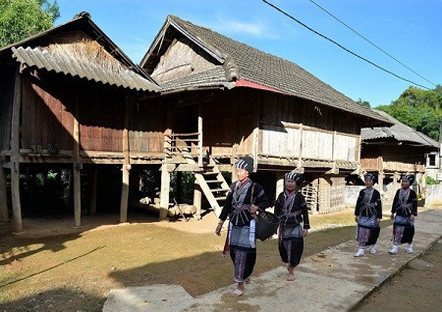 Nguyen Xuan Huy, a tourist from Phu Yen, said, "Visiting Na Luong, we stayed in stilt houses with local people and sampled local cooking. We caught fish in a stream, picked bamboo shoots, learned to cook rice in bamboo tubes and grill pork. In the evening, we were treated to performances of folk songs by local people. Na Luong hamlet still retains its cultural identity. We had a very fascinating experience."
Hon hamlet in Tam Duong district is home to the Lu ethnic minority group. There are more than 100 stilt houses in the hamlet which is famous for the traditional brocade weaving craft and folk tunes and dancing. With its beautiful landscape and pure air, the village attracts plenty of tourists. 
Van Anh, a tourist from Ho Chi Minh city, said, "In Hon hamlet I stayed with a local. His wooden house is very clean and can accommodate 15 visitors. You just pay US $5 for a night. Food is also cheap. During our 4-day stay there, we climbed the mountain, picked vegetables and bamboo shots and cooked by ourselves"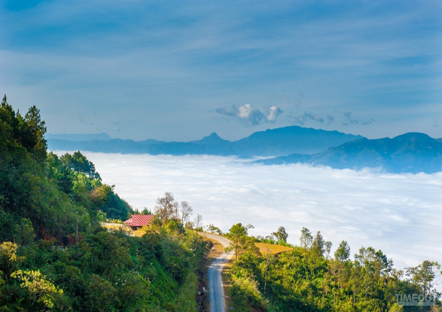 Vang Pheo hamlet in Phong Tho district, 30 km from Lai Chau city, is one of the oldest hamlets of the White Thai ethnic minority group in Lai Chau. Leaning on the Phu Nho Kho mountain, the hamlet is located where the Nam So and Nam Lum streams meet. 
Visiting Vang Pheo hamlet, tourists are invited to sample a wide variety of traditional foods. The unique culture of the White Thai and their festivals and folk games also draw tourists. 
Nguyen Van Thanh, a visitor from Hai Phong, said, "Vang Pheo hamlet is peaceful because it's far away from the city. I have visited a number of tourist spots in Lai Chau. Local people are friendly and food is delicious. Local ethnic minority people are better aware of developing tourism".
Ethnic culture is one of attractions of Lai Chau. Community tours have contributed to ensuring Lai Chau province's sustainable tourism development.
VOV5
Provide by Vietnam Travel
You can see more
enews & updates
Sign up to receive breaking news as well as receive other site updates!