Pig skin cake, a traditional food in southern Vietnam
Published: 10/04/2017 09:13
Mentioning the southwest cuisine, we can not miss pig skin cake, a common cake especially in The Mekong Delta region. Its name seems strange but in fact, the ingredient for kind of cake is quite familiar with tapioca starch, rice flour and other ingredients.
Pig skin cake (bánh da lợn in Vietnamese) is a Vietnamese steamed layer cake made from tapioca starch, rice flour, mashed mung beans, taro, or durian, coconut milk and/or water, and sugar. It is sweet and gelatinously soft in texture, with thin (approximately 1 cm) colored layers alternating with layers of mung bean, durian, or taro filling.
The recipe for this cake is not too difficult, everyone can make this kind of cake in case of following our instruction with 7 steps below: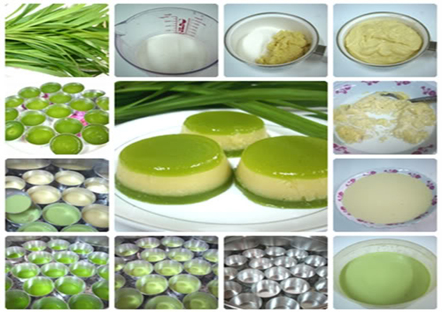 Step 1: Rinse the mung beans a few times until the water becomes clear and soak in water for at least 1 hour (or overnight). Add just enough water to barely cover the beans and cook in a rice cooker until done. Alternatively, you can steam the beans for 15-20 minutes or until soft.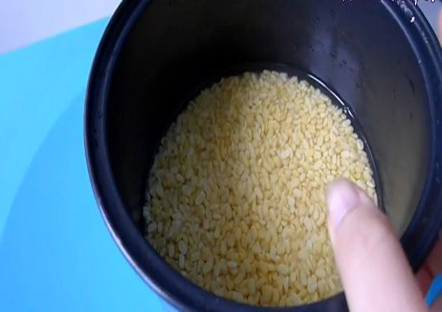 Step 2: In a sauce pan over low heat, dissolve sugar and salt in coconut milk and water. Let cool. In a large bowl, combine tapioca starch, rice flour and the coconut mixture. Stir well until dissolved. 
Step 3: In a liquidizer, combine 350ml (1 + 1/2 cup) of the above batter with the cooked mung beans and blend until smooth. You get a yellow batter
Step 4: Add pandan extract to the remaining batter. You get a green batter. (To make pandan extract, blend 5 finely chopped pandan leaves with 120ml (1/2 cup) water and extract the juice).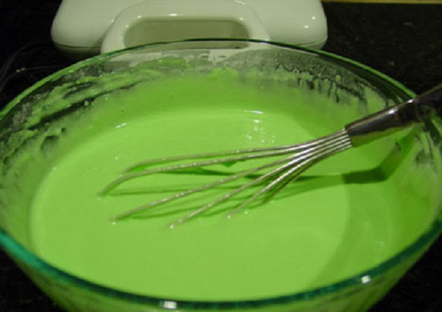 Step 5: Grease the pan or mold with vegetable oil. Fill the mold with the green batter to a depth of 1cm. (Measure with a ladle or cup and remember the amount). Cover and steam for a few minutes until slightly set. Then add the same amount of the yellow batter. Continue until finish all the batter. Cakes are steamed in a small heart-shaped mold, leaf or flower mold or in a bigger mold and are cut into small square pieces.
Step 6: After the last layer, steam the whole cake for another 15 mins. When you poke the center of the cake with a chopstick and see no batter spilling, it is done.
Step 7: Let cool completely and cut into pieces with a greased knife. You can keep the cake in the refrigerator up to 2-3 days. Microwave for 30-45 seconds when serve on the next days. Then let it cool and it is good to eat again.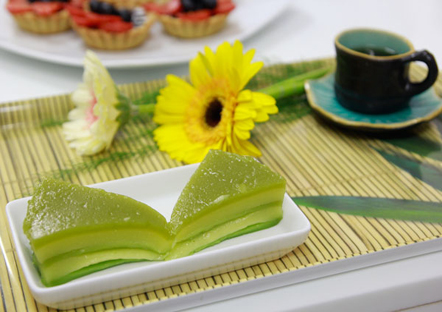 Provide by Vietnam Travel
You can see more
enews & updates
Sign up to receive breaking news as well as receive other site updates!