VietJetAir and Vietnam Tourism Association promote domestic travel industry
Published: 21/11/2012 02:03
VietJetAir and Vietnam Tourism Association (VITA) have joined forces in an effort to create affordable, dynamic package tours and tourism products that will boost domestic and foreign tourism numbers in Vietnam
VietJetAir has agreed to offer Vietnam-based tour agencies low-fare air tickets with favorable conditions, meanwhile VITA and associated travel agencies will offer discounts on accommodation, meals and transportation costs. This will allow tourists to enjoy major discounts on tours within Vietnam with absolutely no reduction in terms of quality and service.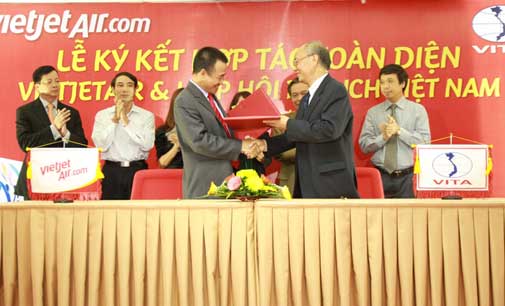 Both partners are also devising competitive international tours (with up to 30% discounts) from Vietnam to be made available when VietJetAir start its international service early next year.
This deal is a continuation of VietJetAir's ongoing mission to work with tourism bodies to help stimulate domestic tourism. Previously, the low-cost carrier inked cooperative deals with Ho Chi Minh City Tourism Association (HTA) and Vietnam Tourism Association (VISTA) by offering discounts of up to 49 per cent on VietJetAir flights.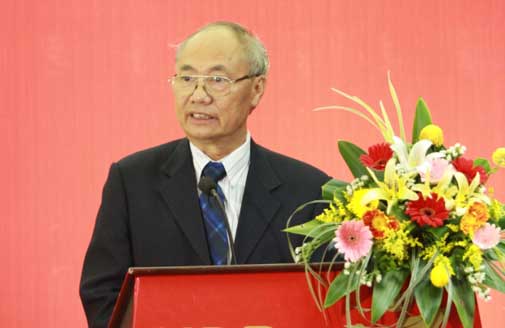 Luu Duc Khanh, Managing Director of VietJetAir, said: "This joint agreement aims to present Vietnam as the leading choice for tours for both domestic and international tourists. We have always strived to work closely with the national tourism board and affiliated agencies to aid the development of the tourism sector. VietJetAir was the first ever airlines to feature Vietnam's tourism logo and slogan on the side of an aircraft to promote the country's attractions in Vietnam and Southeast Asia."
"The airline's newest aircraft also features VietJetAir's signature colorful exterior with an image of the airline's famously fun-loving and hospitable flight attendants. Obviously, we are very proud of our flight attendants—they symbolize our airline's fresh, dynamic approach and they also typify the Vietnamese people's natural sense of graciousness and hospitality," added Khanh.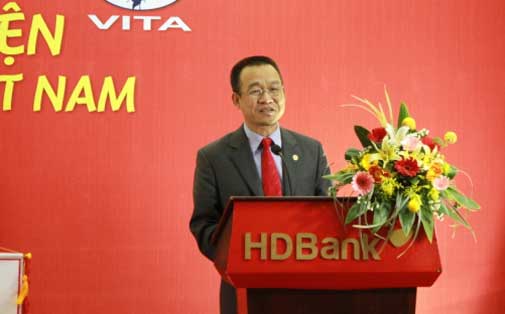 VietJetAir now operates six domestic routes connecting Ho Chi Minh City to Hanoi, Nha Trang, Danang, Hai Phong and Vinh, plus Hanoi to Danang. The airline will also launch the following new routes before the end of the year: Ho Chi Minh City to Hue city on November 22; Ho Chi Minh City to Phu Quoc on December 20; and Hanoi to Dalat on December 7. The move will increase VietJetAir's total number of domestic routes in operation to nine by the end of 2012. Its first international flights will be taking off by early next year.

Source: vietjetair
Provide by Vietnam Travel
VietJetAir and Vietnam Tourism Association promote domestic travel industry - Business - News | vietnam travel company
You can see more
enews & updates
Sign up to receive breaking news as well as receive other site updates!