Khanh Hoa targets to welcome 5.5 million arrivals this year
Published: 08/04/2017 02:53
The central coastal province of Khanh Hoa targets to receive 5.5 million tourist arrivals this year, up 17% from 2016, including 1.7 million foreigners, according to a recently-approved action plan of the local tourism sector.
The province will focus on encouraging investment in entertainment and shopping centres as well as cruise ship services in Nha Trang bay. Priorities will be given to developing duty-free shopping areas as well as restaurants and shops for tourists.
Local relevant agencies will enhance tourism promotion in key markets such as Singapore, the Republic of Korea, Japan and the Middle East, while maintaining the number of arrivals from Europe.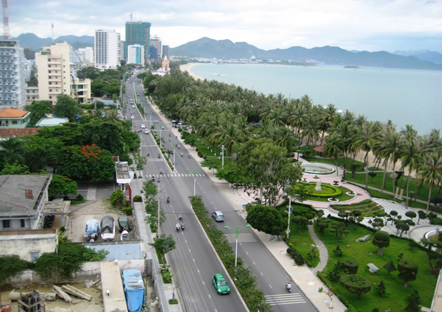 Efforts are made to accelerate tourism projects in north of the Cam Ranh peninsula. At least eight projects are expected to be put into operation this year. Investment will be landed to upgrade the Doc Let tourism site in Ninh Hoa town while an international cruise ship service will be put into operation in Nha Trang city.
The province has assigned the local Department of Construction to develop a master plan on tourism development by 2025, with orientation through 2025 and regulations on managing travel activities serving international tourists via charter flight service at the Cam Ranh international airport.
The province will also seek for the Government's recognition of Nha Trang city as a marine ecotourism urban area, and the northern Cam Ranh peninsula tourism zone as a national tourism site.
In the first three months this year, the province welcomed over 1.1 million tourists, up 26% from the same period last year, and earned nearly VND3.4 trillion (US$175.95 million) in tourism revenue. Foreign arrivals to the province exceeded 500,000, up nearly 85% year on year, mostly from China and Russia.
May be, you can go to Melbourne fo some where you cook
Provide by Vietnam Travel
You can see more
enews & updates
Sign up to receive breaking news as well as receive other site updates!