Viet Nam, beautiful country and friendly
Published: 15/09/2011 10:13
Our country has never been so great and beautiful as today. Unfortunately, because of many reasons, some people may make you having a perception that is more different than the truth of Viet Nam
Our country has never been so great and beautiful as today. Unfortunately, because of many reasons, some people may make you having a perception that is more different than the truth of Viet Nam. The fact is Viet Nam is glorious country and in development where people in the world count on and put their trust.

According to the VOA news, date 09/16/07, after eight months WTO member, Viet Nam has gotten 8.3 billion US dollars investment from people in the world.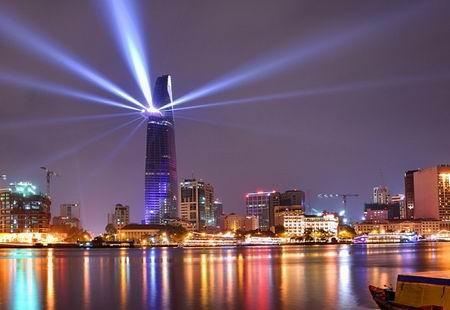 In the development, when one thing is growing up, it urges other things grow up too. Among growing up people in the world know is freedom of religion. Following the source of David Gollust from VOA, department of states reporter 09/14/2007. Ms. Rice, the US department of State, said "US religion report faults Iraq, China but commends Vietnam and Saudi Arabia"

Moreover, our country is being prosperous from countryside to city. In the countryside, most farmers continue increasing to produce goods, and in the city, there are several buildings and companies are built. According to Luis Ramirez, reporter from VOA, wrote about Vietnam date Nov.20, 2006 during the visiting of Mr. Bush, the president of the United States.

" With the gleaming high-rise building and heavy traffic, this bustling city, formerly the South Vietnamese capital of Saigon, Showcases Vietnam's transformation from a war-battered , impoverished backwater to one of Asia's fast-growing economies . . and Mr. Bush said he is "unbelievably grateful" for the warm welcome he received in this city . . ."



Not moving for another person fighting (or cù lét) is not easy. Vietnamese people are the same. Because of protecting our country, we didn't have another choice for what we did. However, we, Vietnamese people are so nice and friendly, always welcome, and make friends with people from the world, especially, there are a lot of Vietnam American veterans have come back for visiting Vietnam. According to the visiting and addressing of Mr. Bill Clinton, the president of the United States (now former president) when he was in Ha Noi date Nov. 17, 2000. In his speech, he mentioned about Vietnam American veterans traveling back to Vietnam for the first time since the war:

"as they walked through the streets of Hanoi, they were approached by Vietnamese citizens who had heard of their visit: Are you the American soldiers, they asked? Not sure what to expect, our veterans answered, yes, we are. And to their immense relief, their hosts simply said, welcome to Vietnam.".

After that, a lot of people from the world come, and more American veterans follow including Senator John McCain, Senator Bob Kerrey, Senator Chuck Robb, and Senator John Kerry from Massachusetts. We have made a lot of friends with the people from the world especially we have a great relationship with the United States. Mr. Clinton also said:

"Today, the United States and Vietnam open a new chapter in our relationship, at a time when people all across the world trade more, travel more, know more about and talk more with each other than ever before."

We study, learn, and work very hard to make our country always moving forward in joining with the world, and most people of the world are so happy for our wonderful results, as Mr. Clinton said:

"The United States has great respect for your intellect and capacity." and he also said: "We are, in short, eager to build our partnership with Vietnam. We believe it's good for both our nations. We believe the Vietnamese people have the talent to succeed in this new global age as they have in the past."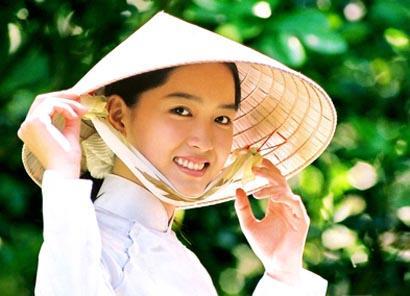 Base on the history of the world, most countries, people always need the time to develop and improve their countries, and Viet Nam is the one of these, and we join with the world in the fastest and shortest time when we compare our country with other countries. Mr. Clinton continued:
"Now, America's record is not perfect in this area. After all, it took us almost a century to banish slavery. It took us even longer to give women the right to vote."


Because of many reasons, some people may give you a perception that is more different than the truth of Viet Nam, but the fact, this is the truth about my country where we have many Vietnamese heros. They learn and work very hard to build up, improve, and develop our country although they have to face and encounter many difficult situations. Personally, I have a desire, if I live outside Vietnam in any country of the world, I could not joint with other Vietnamese to make our country moving forward, and I can not create our glorious Vietnam for the Vietnam history today, I am so joyful for my country, family, friends, and all Vietnamese, and I am also proud of myself because I am Vietnamese.
Provide by Vietnam Travel
You can see more
enews & updates
Sign up to receive breaking news as well as receive other site updates!