Tourism sector enhances management of travel, tour guidance
Published: 22/04/2017 03:14
The Vietnam National Administration of Tourism (VNAT) hosted a workshop in Hanoi on April 21 to deploy a plan to enhance management of travel operations, tour guidance and tourist destinations.
VNAT Deputy General Director Ngo Hoai Chung said Vietnam's tourism sector is seeing both great opportunities for further development and but also challenges in managing travel operations, tour guidance and tourist sites.
In 2016, a campaign was launched to examine the quality of accommodation services nationwide, contributing to improve the images of Vietnam tourism.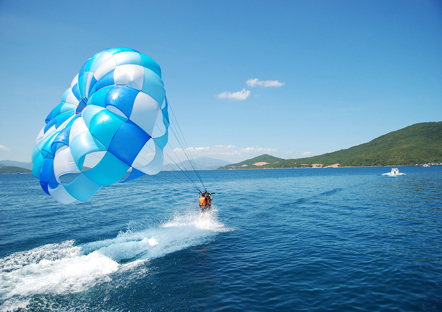 This year, the sector will focus on enhancing management of travel operations and tour guidance across the country, especially in key localities and travel companies. It will strictly handle organisations and individuals who violate legal regulations related to tour business and tour guidance, in a bid to improve the efficiency of travel activities and the quality of tourism services, Chung stressed.
The VNAT asked localities to actively join in the scheme. The agency has also built a plan to outline a set of criteria for evaluating Vietnam's tourist destinations, thus enhancing management and encouraging investment in upgrading tourism sites.
The Ministry of Culture, Sports and Tourism previously issued a code of conduct for international and local tourists, tour operators and locals at tourist sites, which stipulates what tourists should or should not do.
Provide by Vietnam Travel
You can see more
enews & updates
Sign up to receive breaking news as well as receive other site updates!