Strange trees and fruit in Vietnam
Published: 19/02/2013 04:48
A trees yielding five kinds of fruits or a banana tree with six bunches are exotic trees that are generated by human or nature.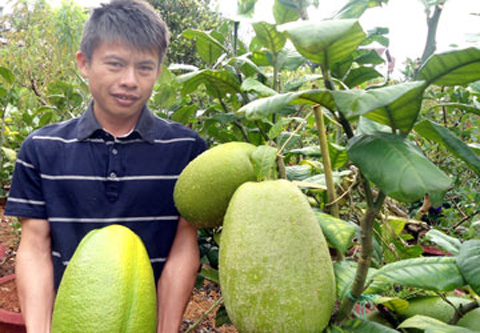 The Muoi Loi flower garden in Dalat city, Lam Dong province has a lemon tree which has only three fruit, but each fruit is about 0.4 meters long; diameter of about 0.2 m; weighing 3.5 kg. Gardener Bui Van Sang said this lemon tree is originated from India, Burma, and Mediterranean. It was acclimatized to Dalat from the French colonial period. In early 2000, Sang's fathers grafted to create over 10 trees. In addition to the three fruit weighing 3.5 kg each, there are a lot of growing fruits, weighing 0.5 to 2 kg.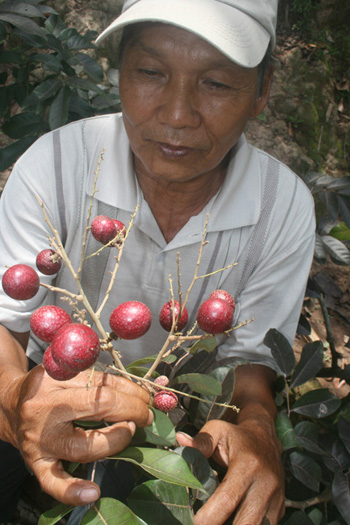 Farmer Tran Van Huy in Phong Nam commune, Ke Sach District, Soc Trang province has created purple longan.
About 10 years ago, he discovered an exotic longan tree, which had a special branch with new leaves in red-violet and old leaves in blue-violet. Only longans on this branch were in dark purple color. From this branch, he has grafted ten longan trees with purple longan fruits. According to Huy, this may be due to genetic mutation to alter the color of the leaves and the fruit.
The 0.7 m long gourd, with the largest circumference of 1 m; weighing 35 kg. In 2011, Mr.s Truong Thanh Le, in Phuoc Khanh village, Phuoc Thuan commune, Ninh Phuoc district, Ninh Thuan province harvested the gourd from a gourd tree that voluntarily grew in his garden.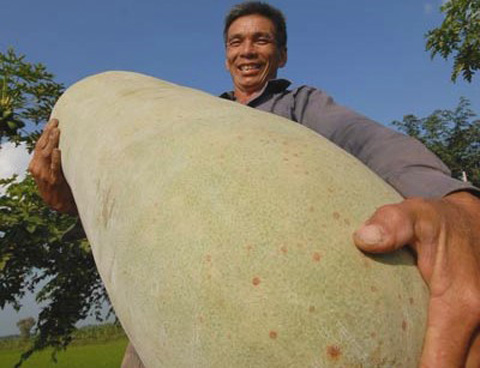 The waxy pumkin of 1 m long, 41 kg of the family of Mr. Nguyen Van Thong in Thoi Thach commune, Co Do district, the city of Can Tho. He said that in 2009, because of bad weather, only one waxy pumkin tree left in his garden. It is unusual that the plant had many flowers but only one waxy pumkin developed. In the first week, it weighed 20 kg, then up to 41 kg.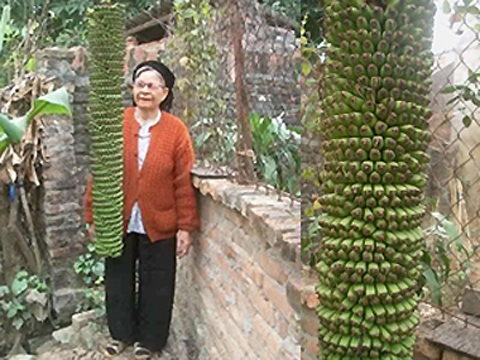 The banana tree with 200 bunches in Bac Ninh. The owner, Ms. Nguyen Thi Luong said, this tree was planted in 2009. 200 bunches are equivalent to 4,000 bananas.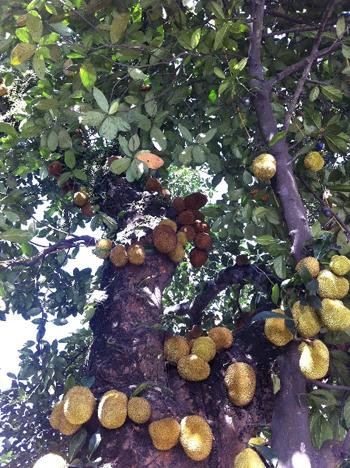 The jack fruit tree with fruits from root to tip in Cam Pha town, Quang Ninh province. This tree was grown in the French colonial period. What is unique is that the fruits at the root are green while those on the high branch are yellow.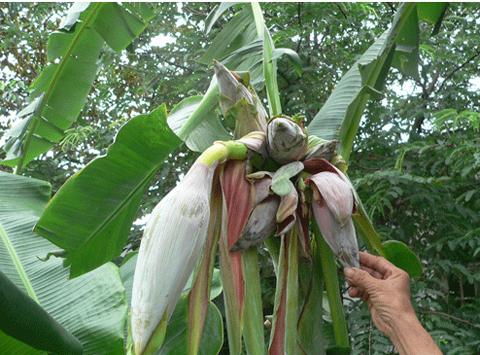 This banana tree had up to 6 bunches in 2011 in the city of Dong Ha, Quang Tri Province. This tree was planted by Mrs. Nguyen Thi Nhung in 2008.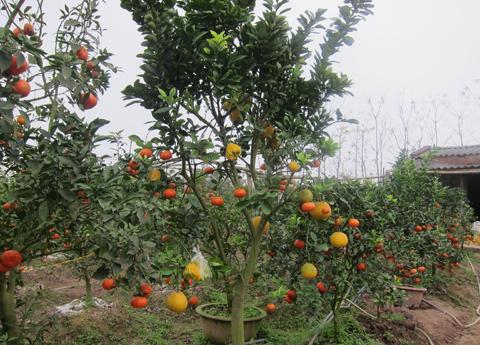 The five-fruit tree of Mr. Le Duc Giap, in Bai village, Cao Vien commune, Thanh Oai district, Hanoi. Initially, Giap successfully grafted orange with grapefruit. Since 2008 to present, by transplantation method, Giap has created 5 types of fruit on one tree, including orange, mandarin, grapefruit, finger citron, and kumquat.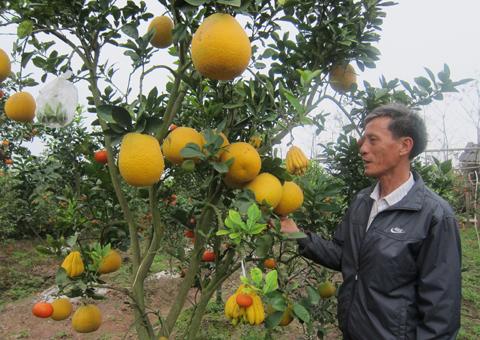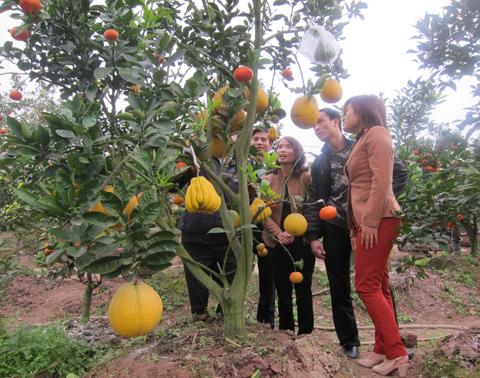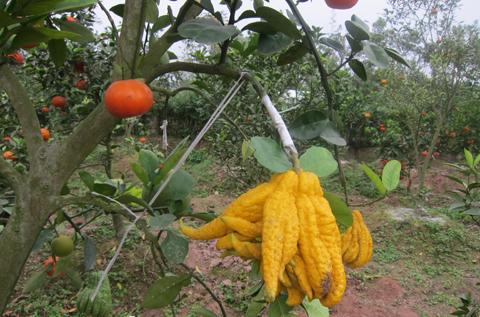 vietnamnet
Provide by Vietnam Travel
You can see more
enews & updates
Sign up to receive breaking news as well as receive other site updates!