Australia supports Vietnam on online education
Published: 17/03/2017 07:49
On March 16, the Government of Australia and the Ministry of Education and Training jointly organised a workshop to review quality assurance in online education of Australia in order to support APEC economies.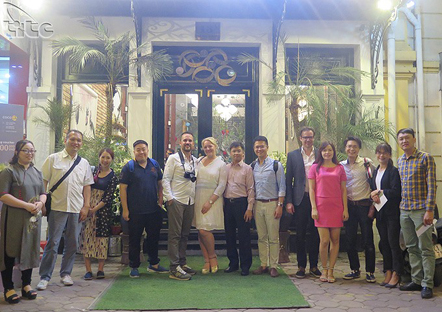 Addressing the event, Deputy Minister Pham Manh Hung said Australia has been among the leading nations offering scholarships for Vietnam, with over 400 scholarships per year in both short-term and long-term programmes.
Currently, Vietnam has nearly 24,000 students studying across Australian universities and institutes. Between 3,000 and 3,500 graduates from Australian universities have returned home, contributing significantly to the nation's reform and socio-economic development. 
Hung underlined the online education trend in Vietnam and in the world, saying that it is necessary to develop regulations to ensure the quality of the advanced training model. Vietnam has 23 educational institutions offering online education programmes, luring over 87,000 students, mostly in HCM City Open University and Hanoi Open University. Vietnam looks to ensure the education quality by applying the procedures and criteria on quality accreditation in line with the ASEAN universities' standards and consulting the standards of other advanced nations in the world, particularly Australia, he added.
For his part, Australian Ambassador to Vietnam Craig Chittick said the Australian Government pledged to support Vietnam's educational reform to meet the country's demand for human resources in the future. Online education helps facilitate access to worldwide-recognised training courses while saving learners' overseas travel cost, he said, adding that it will open up remarkable opportunities for the two nations' universities.
"The recent 2035 report concluded that to remain globally competitive and sustain economic growth, Vietnam must embrace innovation. Online education has the potential to offer more Vietnamese students access to internationally recognized qualifications without the cost of physically moving across borders and these developments present considerable opportunities for Vietnam and for Australian universities", Mr. Chittick said.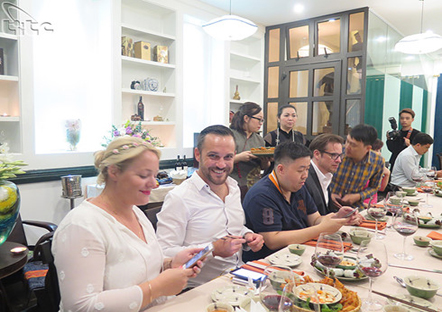 Craig Chittick, Australia Ambassador to Vietnam
The online education quality assurance tool was first reviewed by 13 APEC member economies in October 2016. It is under trial period before getting approval in APEC by the end of 2017. Vietnam is among three nations receiving support from the project. The tool sets up a series of criteria to help evaluate online and half-online education programmes.
Experts from Australia and Vietnam discussed measures to apply the tool in Vietnam to promote the nation's education quality assurance process. 
On the occasion, the Ministry and the Tertiary Education Quality Standards Agency (TEQSA) signed a memorandum of understanding on quality assurance cooperation.
Provide by Vietnam Travel
You can see more
enews & updates
Sign up to receive breaking news as well as receive other site updates!