Beginning first river bus route in Ho Chi Minh City in June
Published: 10/04/2017 06:25
Ho Chi Minh City People's Committee has called on departments of transport, natural resources and environment and district-level People's Committees to facilitate the city's first two river bus routes.
The investor, Thuong Nhat Co. Ltd., plans to open the two river bus routes in June. Besides, chairman of the People's Committee Nguyen Thanh Phong asked officials to hand over piers for the investor to use as river bus stations by April 10.
Binh Trieu Pier in Thu Duc District's Hiep Binh Chanh Ward and Vuon Kieng Pier in District 1 have not yet been handed over to the investor.
The committee also approved three more river bus stations in the Thu Thiem urban area, Truong Tho Ward and Tan Cang Port in Thu Duc District.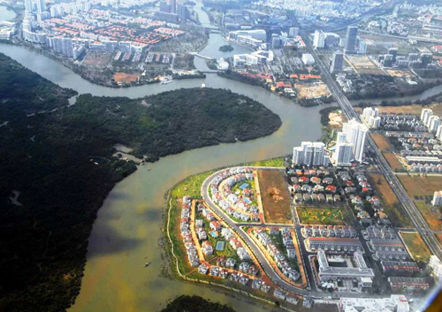 Two more river bus routes have been approved, including route No.3 from Bach Dang Wharf to Mui Den Do in District 7 and route No.4 from Bach Dang Wharf to Phu My Hung in District 7. The committee approved proposed ticket fares of VND 15,000 (US $0.7) per person.
By 2020, the investor will supply 10 boats that can accommodate 60 people on the two routes. The project, built under a BOO (Build-Own-Operate) model, will cost a total of VND 125 billion (US $5.53 million).
The first 11-kilometre route from Bach Dang Wharf in District 1 to Linh Dong Ward in Thu Duc District will have seven bus stations. The second route, 10.3 kilometres from Bach Dang Wharf to Lo Gom Port in District 6, will also include seven stops.
As operated, the river bus routes will link with overland bus routes, making it convenient for passengers to travel around the city. The river buses are expected to reduce road traffic pressure as well as boost river tourism in the city.
Provide by Vietnam Travel
You can see more
enews & updates
Sign up to receive breaking news as well as receive other site updates!