Events welcome Italian friendship
Published: 30/01/2013 02:39
A series of events will be held during 2013 as part of the Italy – Viet Nam Programme, to celebrate 40 years of friendship and co-operation between the two countries.
The celebrations started with an international conference and a ceremony at the University of Hanoi marking the tenth anniversary of the Department of Italian Studies held yesterday and today.

In 2013, the Italy – Vietnam Programme will expand its horizons to encourage the interaction of artists, enterprises and people of the two countries.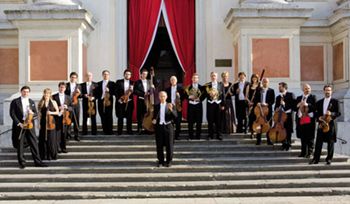 "The programme will focus on the combination of culture and economy to introduce Italian excellencies in fields such as fashion, cooking, design and music. It also intends to highlight all those elements and sectors which have marked bilateral relations over the years," said Italian ambassador Lorenzo Angeloni at the press conference to introduce the programme on Thursday.

One of the highlights of the celebration will be a series of cultural concerts. In March, the most popular chamber orchestra in Italy and abroad I Solisti Veneti will present the gala event of the year at the Ha Noi Opera House.

The 20-member orchestra, with over 50 years of experience, will perform melodies of the greatest Italian composers including Vivaldi, with a special tribute to Giuseppe Verdi on the 200th anniversary of his birthday.

Following that, the Gala Italian concert will feature the Roman Concert Association in June on Italian National Day.

The concert Duo Gazzana will then close the year with a performance from sisters violinist Natascia Gazzana and pianist Raffaella Gazzana. The duo will showcase their repertoire together with melodies specially written by the Vietnamese composer Dang Huu Phuc.

Local residents will be given the chance to understand more about Italian culture at Casa Italia, House of Italy which will be officially opened in April.

"A multifunctional area will be available to organise press conferences, exhibitions, film screenings and other initiatives with the aim to bring the Vietnamese public closer to Italian culture and our typical way of life," the ambassador said.

Many other events including book publication; exhibitions; architecture contests and archaeological support will be held during the year.

Source: VNS
Provide by Vietnam Travel
You can see more
enews & updates
Sign up to receive breaking news as well as receive other site updates!