Young people who change Vietnam's art
Published: 27/02/2013 03:38
Below are the people who are bright stars in Vietnam's sky of art in 2012.
Trang Trinh - who sows the seeds of love for classical music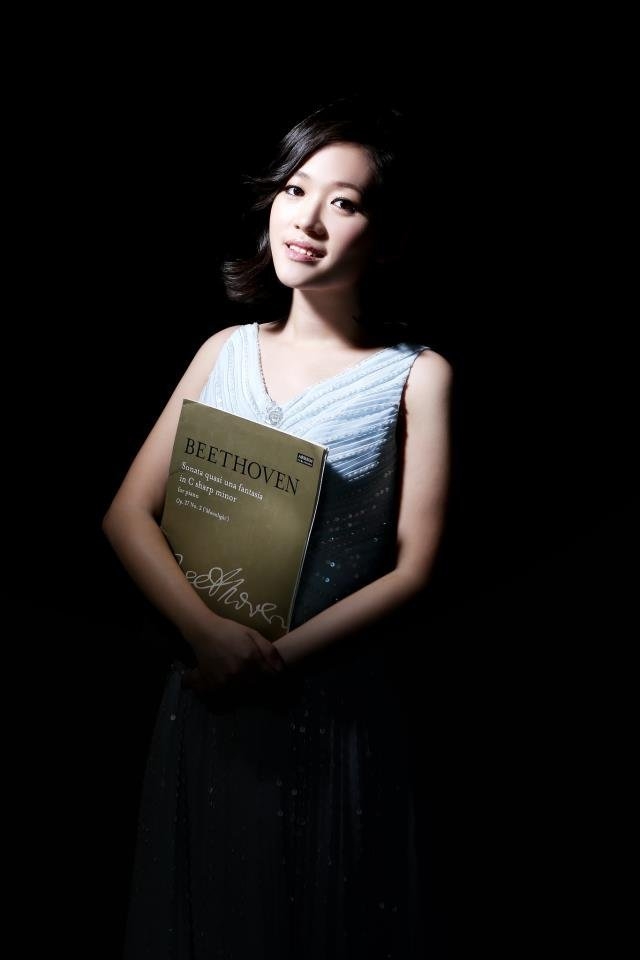 Trinh Mai Trang (stage name Trang Trinh) returned to the country after years of hard training time at the British Royal Academy of Music (outstanding graduation with a master's degree). She wrote the story of her life as a pianist from the loneliness that she has been poignant since returning Vietnam.
The young girl feels of belonging to the homeland, but the land which has nurtured her soul has no rightful place for classical music. Different from many artists who accept the fact, Trang chooses the attitude of embarking on the road trying to spread the love and understanding of classical music.

She said performing on the stage is only part of a project to which she is pursuing. The sinking part of the project is a lot of meetings with many people. "The meetings are very simple. I went to their home to play piano for them or teach their children, and mainly to talk about the music," Trang said.

In this way, Trang hopes to reduce the distance between the performer and the audience, between the composers who lived from centuries ago to the contemporary people, between the classics and everyday life...
Victor Vu – the filmmaker who is conscious with money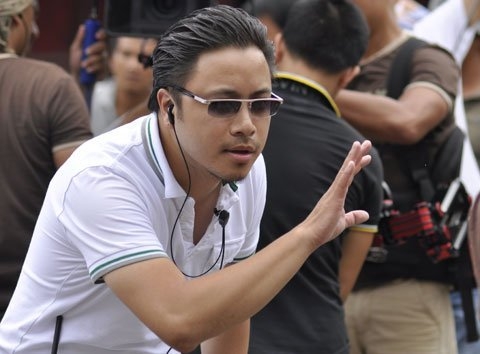 In 2003, the 28-year-old film-maker Victor Vu was appreciated for his first film, right after graduating with a BA in film production from Loyola Marymount University (USA).

In 2009, his film "Passport for Love" debuted in Vietnam and was praised. In 2010, his movie "Giao Lo Dinh Menh" (Inferno) was a big controversy in Vietnam when it was accused of mimicking a Hollywood movie.

He kept quietly and patiently for a response by a blockbuster "War Bride," bringing in tens of billions in revenue in the New Year 2011.

Do not dream about sublime art; Victor Vu knows his career is only successful when the audience takes to buy tickets to a movie just because of his name.


Maika – the photographer who explores gay story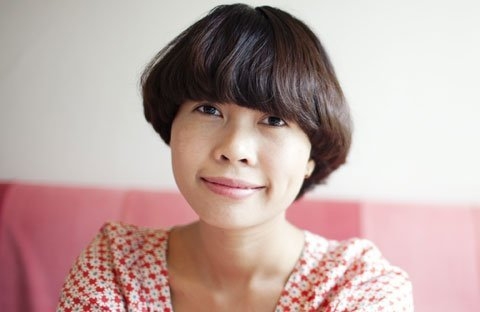 When Vietnamese photographers focus their lens on old topics like the beauty of girls, landscapes, mountainous kids, etc., Maika has made a breakthrough with his photo serial focusing on the life of homosexual couples. The work recently won the World Press Photo prize for Contemporary Issues Stories category.

The 27-year-old photographer, who graduated from the Hanoi University of Social Sciences and Humanities, chose to explore the stories of homosexual couples in Vietnam through her camera lens.

Her photographs depict her subjects' daily lives, recording private moments through a focus on living spaces and a desire to capture the visual essence of their relationships.

Maika was awarded the "Best Photo Essay" at the Indochina Media Memorial Foundation workshop in 2010. She was also listed as a finalist in a 2012 contest for female Asian photographers.

Her photos were exhibited in Hanoi in November 2012, and have been published by numerous print and online newspapers in the US, UK, Germany, Italy, Spain, and China.

Spending more than a year with same-sex couples, the Hanoi girl Maika Elan whose real name is Nguyen Thanh Hai, 27, grasped many impressive moments about them in the photo collection entitled "The Pink Choice." After she completed the photo collection, some people asked Maika whether she "belongs to that world?"

In 2010, Maika took pictures of homosexuals while attending a photographic course in Cambodia. Accidentally visiting a tourist guide site, she knew which hotels are for gay people, so she went there and asked their permission to take pictures. She received their permission and cheerful cooperation. Previously, as she had not understood about homosexuals so she did not think the work would be so smooth.

After the course in Cambodia, Maika forgot this topic. Once she visited a photo exhibition of her friend and found that gay characters are often masked or turned away. In a number of films on the subject of gays, homosexuals become ridiculous joke or they have sad lives.

"The fact that gay people I have met are not pessimistic, 'ugly' as what is reflected in the movies. I used to have time to take photos for fashion magazines and have many friends of the third world. They are always happy and love life," said Maika.

The Pink Choice - Love is love was born from it. The pictures are moments of life, love and care for each other of same-sex couples under the perspective of a young girl.

Maika said that what she tried to seek is that love is beautiful in nature, for everyone no matter how their sex is.

"I want that heterosexuals are jealous with the love of the people who they have thought to be are different. The affection that homosexuals give each other is normally and naturally like any other couple," she said.

Maika said the most difficult thing in this project is to contact the couples. She asked for Nguyen Van Dung's help. Dung is a gay, a journalist who wrote an autobiography and called for protection for homosexuals. Thus, Maika did not face difficulty in accessing and taking pictures of same-sex couples in Hanoi, but in Ho Chi Minh City, she had to call and persuade them to be photographed.

The 27-year-old photographer said that more than 70 couples took part in the "Love is love" project. Among the pictures she took, only one third can be used; the rest are not satisfactory. Most of the characters live in motels, especially those live in Hanoi and HCM City. To take picture of more than 30 couples in Saigon, Maika stayed there for a half of year.

For a year and a half living with same-sex couples, Maika kept their stories for herself. She was only interested in observing, feeling, and "grabbing" the most natural moments when they expressed their feelings through their regular activities such as reading, watching a movie, bathing...

Before seeing the characters, Maika usually knew their love stories already. To create closeness, she invited them for a drink, where they chatted about fashion, singers, movies, etc. not about their relationships.

Among her works, Maika is impressed with the picture of a young man who was chewing bread, lying in bed to watch TV with his boyfriend. They are a soldier and a motorbike driver, and sometimes they saw each other at a motel room. When they are not together, that room is leased to be used as a tea shop.

The picture featuring a man taking care of his boyfriend who was sick in the hospital is also very touching.

Maika said she spent at least one day with a couple. Normally she went to their home in the morning and left at 1-2am. "At their home, I behaved like a normal friend. If I felt sleepy, I slept. Sometimes we cook together," she said.

Stepping into the world of gays, she "felt lucky to meet lots of happy people."

After completion, "Love is love" has received mixed opinions of heterosexuals and homosexuals. Maika was even suspected to be a homosexual. Many people asked whether she belongs to that world. Maika only laughed and said that her boyfriend is also a photographer.

Graduating with a degree in sociology at the University of Social Sciences and Humanities in Hanoi, Maika works as a freelance for fashion magazines.


Phan An and Viet Phong – new faces of Vietnam's literature
Phan An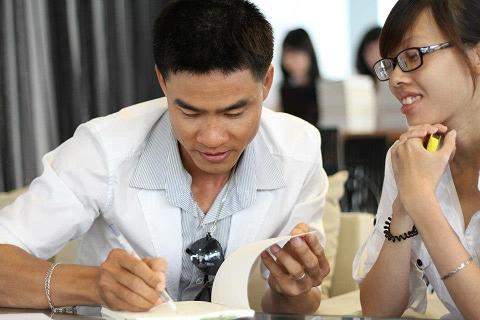 Writer Phong Viet (left).
Having a strong or too strong personality, the 28-year-old writer Phan An faces the darkest corners of society, constantly tastes it and thinks about it. After "Hanging about in the net" (2011), "That day is nothing special" (2012) is really a progress in the mood to write. The book is highly appreciated by book reviewers and readers.
"Everyone has a story that cannot be told. I just wrote the words for people to rely on and drop their memories," said Viet.

After 1 month of release, nearly 10 thousand copies of the first book "Passing Miss" by Phong Viet has been sold and the next five-thousand copies are about to be sold. This is a desirable number even with well-known writers. But in fact, he does not see himself a poet - just an anonymous man in literature.
Tung Duong - the new king of Vietnamese music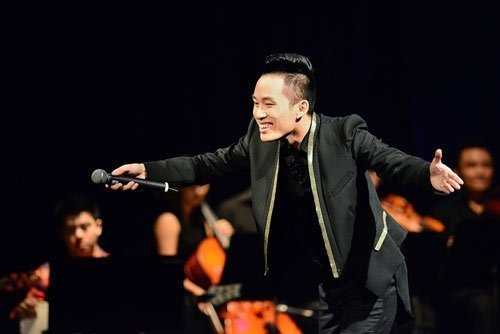 Tung Duong has won a lot of music awards, but 2012 was the most memorable year for him. The young singer won the VND1 billion award of the Favorite Song program. His re-mixed "Chiec Khan Pieu" was highly appreciated by both experts and the audience.
Nguyen Phi Phi Anh – the pioneer in musical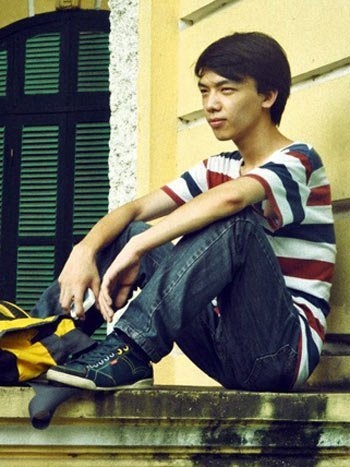 In mid-2012, a young man who has never graduated from college, broke the boredom of the stage and challenged those who dared to think differently and make art. The tickets for "L'Avenue" with the young cast were sold out in four performances, convincing the audience with youthful intimacy, convincing observers with creativity and daring thoughtful.

And he will not stop. The young musical director is preparing for the debut of another work "The last summer night."
Vietnamnet
Provide by Vietnam Travel
You can see more
enews & updates
Sign up to receive breaking news as well as receive other site updates!