Ban Gioc Waterfall- an impressive beauty
Published: 24/03/2017 10:00
The Ban Gioc waterfall has two parts. The main lower part is in Guangxi Province of China and the auxiliary higher part is in Dam Thuy Commune, Trung Khanh District, Cao Bang Province. The waterfall is 53 meters high and 300 meters wide and has three levels of smaller waterfalls, that makes Ban Gioc the highest (but not the widest) waterfall in the country. The falls occur on the Quay Son River, a beautiful jade-blue body of water, flowing through a pastoral landscape of rice fields and bamboo groves, surrounded by limestone pinnacles.
The scenery changes according to the seasons through the year. In spring, the flame-red blossoms are in full bloom. In autumn, the waterfall surroundings turn golden-yellow. In the summer, the waters become stronger and violent and during winter the fall's clear waters drop slowly.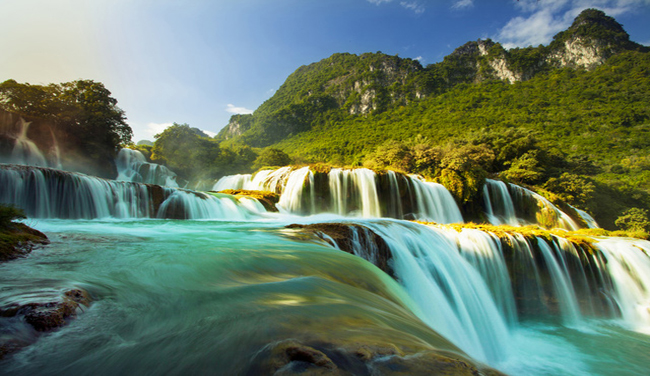 The poetic beauty of Ban Gioc Waterfall in autumn turning into golden-yellow surroundings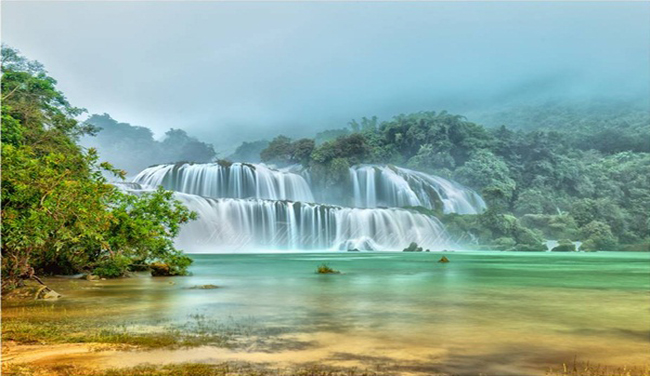 The fall in the winter
 The best time to visit the falls is from September to October, when the summer rains that feed the waterfall are less frequent and harvest is in full swing. Farming techniques can't have changed much here in centuries: save for some mechanized rice threshers, most of the work is done by hand. One piece of 'technology' you'll see along the banks of the river is the bamboo water wheel. This attractive, medieval-looking device scoops up water from the river, carries it up to the level of the fields, and drops it into earth gutters, which channel the water into the fields to irrigate the crops. It's a hypnotic, peaceful and timeless sight.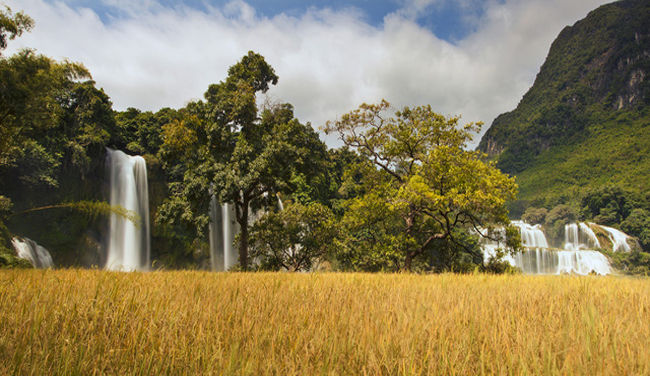 From a distance, tourists can see the waterfall looming after a large rice field that make it more attractive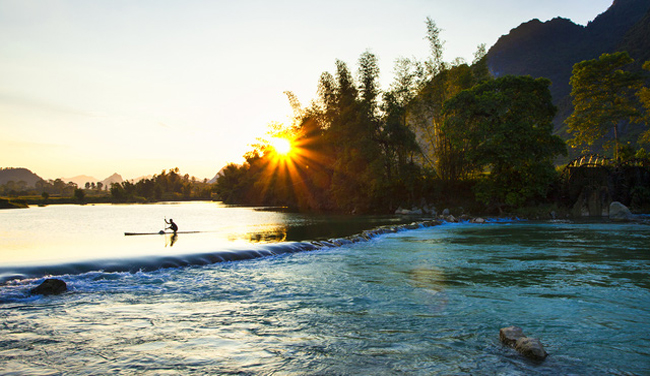 To earn a livelihood, people here not only plant rice but also catch fish into the Quay Son river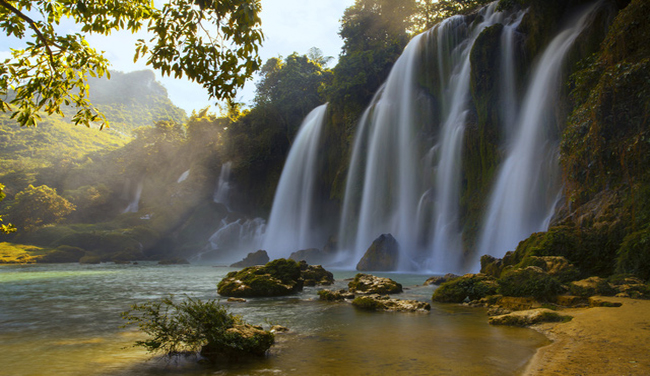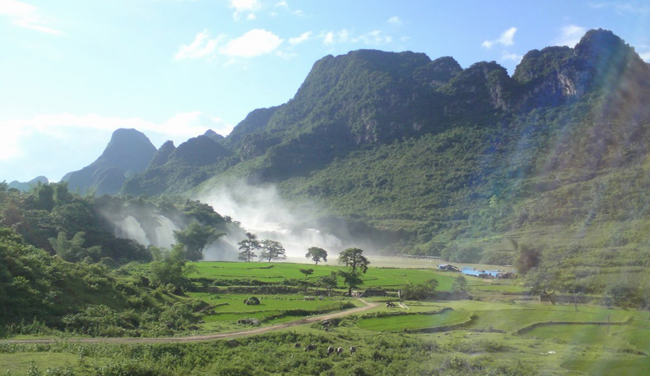 A panorama of Ban Gioc falls, seen from the ticket entrance on the Vietnamese side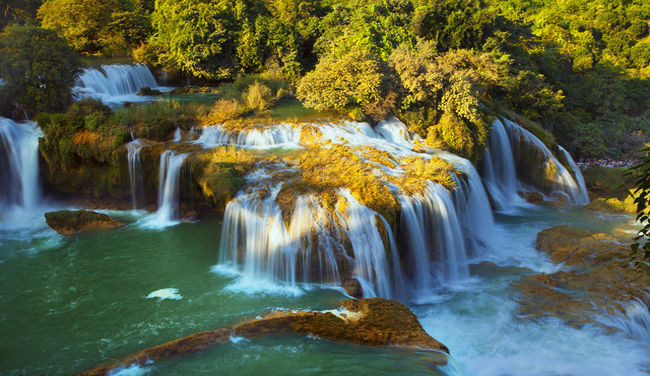 Ban Gioc Waterfall from a high distance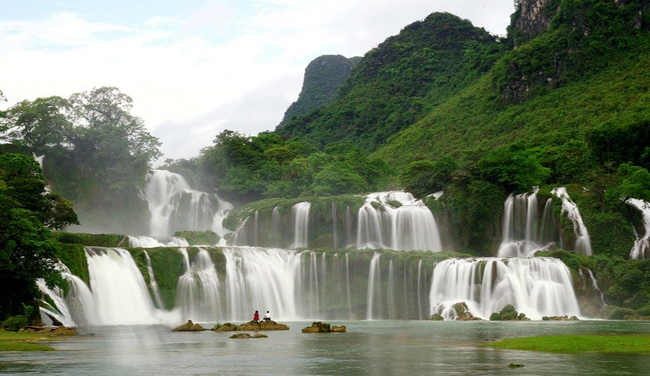 Ban Gioc is the fourth largest border waterfall after Iguazu Waterfall between Brazil and Argentina, Victoria Waterfall between Zambia and Zimbabwe, and Niagara between Canada and the U.S. It is one of the 10 most spectacular waterfalls in the world as rated by Touropia in 2015.

Provide by Vietnam Travel
You can see more
enews & updates
Sign up to receive breaking news as well as receive other site updates!