Multicolour Dong Van market, Ha Giang
Published: 17/04/2017 09:41
Dong Van is the northernmost district of Ha Giang province and located in the most unique karst plateau geopark in Vietnam. Arriving in Dong Van, tourists will have the chance to admire the majestic beauty of rolling mountains and forests as well as to learn more about the daily life of Dong Van residents. The Dong Van market is one of the most popular visiting sites for tourists.
The Dong Van market is about 150 kilometres to the northeast of Ha Giang city, along National Highway 4C. The fair takes place every Sunday and is a trading place among ethnic minorities such as Tay, Nung, Han, Hmong, Hoa, Dao and Kinh.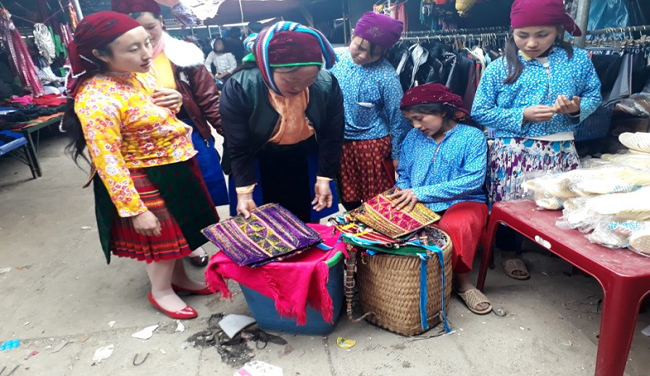 Each group of people eagerly travel to the market, with pedestrians carrying baskets of vegetables, fruits, chicken cages, bird cages, buffaloes, cows, and those on bicycles and motorbikes transporting bundles of goods or small pigs. Others are dressed in colourful ethnic costumes and come to the market from hamlets far away just for fun and entertainment.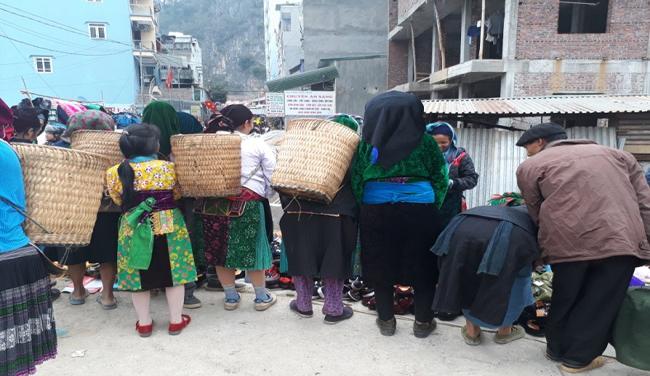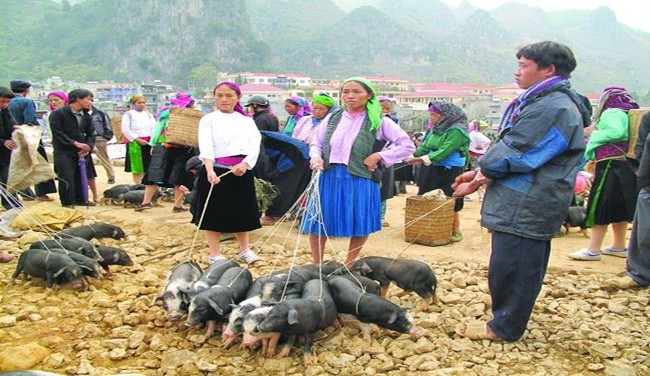 The increasing number of tourists to the market, result in a more bustling atmosphere. Right from the market gate, sellers and buyers talk with each other in the languages of each ethnic group. Inside the market, commodities are clearly categorised to serve the needs of buyers. Items sold at Dong Van market are mainly vegetables, fruits, spices, cooking, colourful brocade products, household devices, cloths and several types of livestock, such as pigs, buffaloes and cows.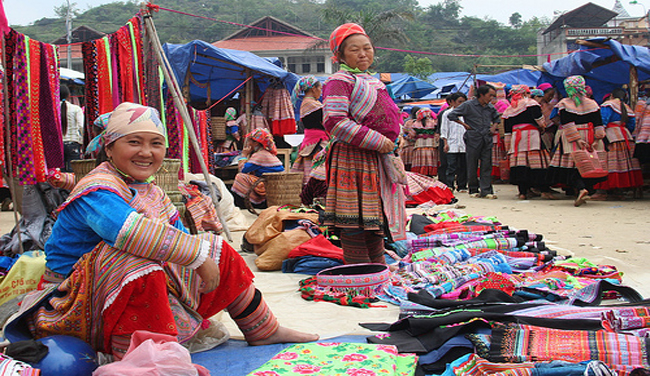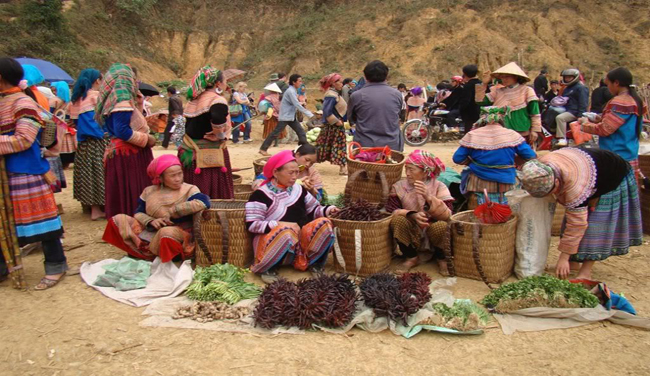 Like other upland markets, Dong Van market also serves unique food dishes of ethnic minority people, such as buckwheat cakes and corn wine. A big buckwheat cake or corn cake is sold at VND10,000 (just below half a US dollar).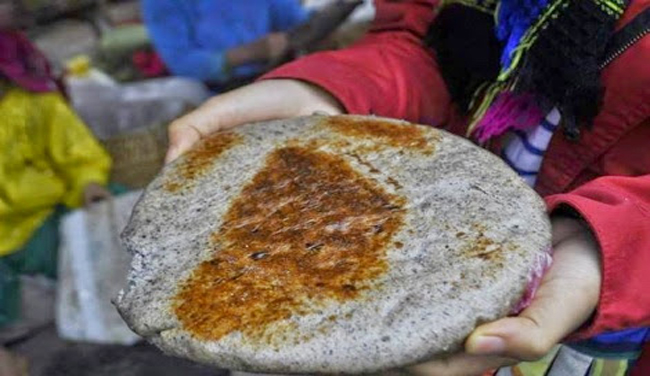 Buckwheat cake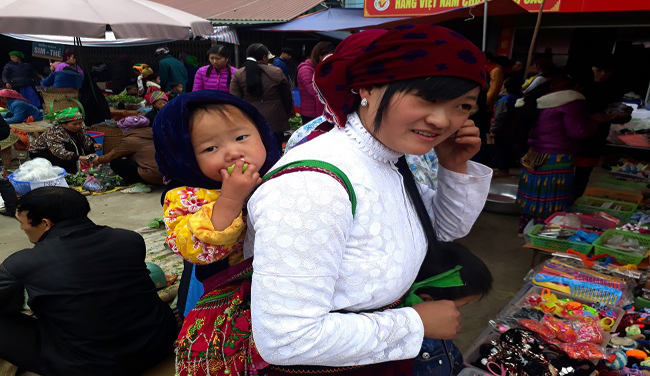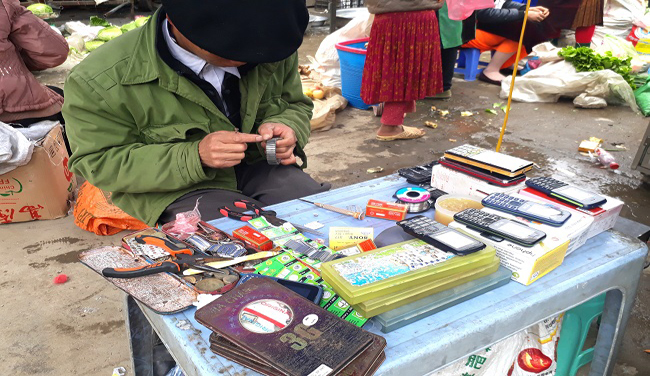 A watch repair shop is also ready to serve customers.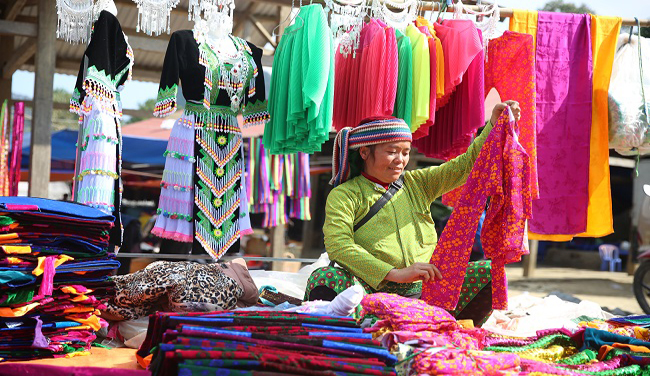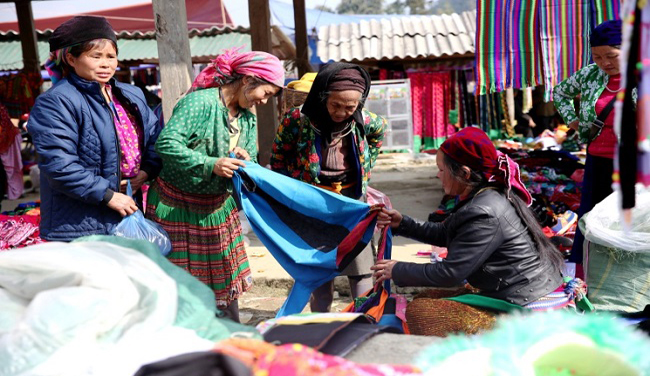 Clothes remain the most sought after product at the market.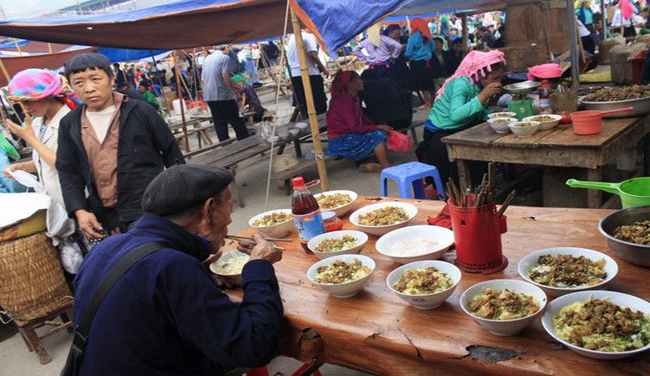 Food areas in the market
Provide by Vietnam Travel
You can see more
enews & updates
Sign up to receive breaking news as well as receive other site updates!