Vietnam Airlines inks tourism promotion deal, Hai Phong City
Published: 21/03/2017 06:43
The People's Committee of Hai Phong City signed a deal with national flag carrier Vietnam Airlines on Monday to promote the northern port city and its people abroad.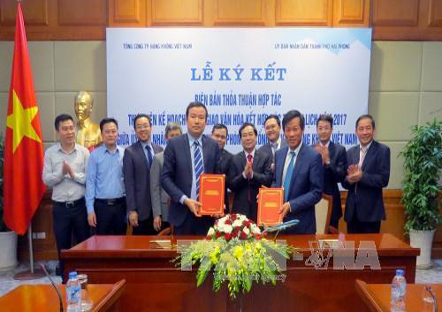 Under the agreement, Vietnam Airlines will support the city in implementing its foreign affairs and tourism promotion plans this year. Hai Phong will join Vietnam Airlines in the carrier's promotional booths at international tourism fairs in the Republic of Korea, France and the United Kingdom.
The airline will invite tour operators from Europe and Northeast Asian countries to visit and learn about Hai Phong and its tourism potential, and will promote the city's image through all its marketing channels.
On the other hand, Hai Phong will help the airline develop its business in the city and promote its services to residents.
Last month, Vietnam Airlines also concluded an agreement with the People's Committee of Hanoi to help the city promote its tourism.
VNS
Provide by Vietnam Travel
You can see more
enews & updates
Sign up to receive breaking news as well as receive other site updates!