Vietnamese airlines plan to expand new international flights
Published: 24/04/2017 08:34
Vietnamese airlines have drawn up plans to expand their international presence to serve the increasing demands of both domestic and foreign passengers.
Low-cost carrier Vietjet Air will open a new flight connecting Hanoi and Singapore on April 27, its second air route to the country after flight between HCM City and Singapore was launched in 2014. Meanwhile, flights from Da Nang to the Republic of Korea (RoK)'s Seoul are set to begin from May 31.

The carrier also launched services between Hanoi-Siem Reap (Cambodia) and Ho Chi Minh City- Taichung (Taiwan) at the outset of this year.
Another budget airline, Jetstar Pacific, will offer services on the Dong Hoi-Chiang Mai (Thailand) route in June as part of its plan to expand in Asia. On March 27, the airline began Da Nang-Hong Kong (China) flights.

Meanwhile, promotional air fares will be provided by Australian Jetstar Group for passengers flying between Australia's Sydney and Melbourne cities and Ho Chi Minh City from May.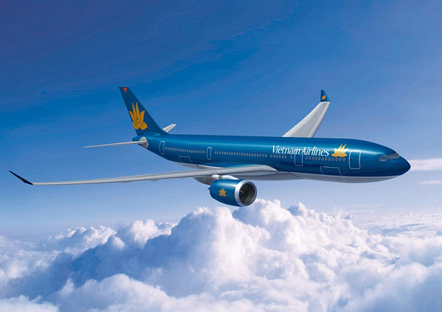 The national flag carrier Vietnam Airlines commenced direct flights from Hanoi to Sydney on March 28. This is the airline's third air route to Australia, following flights connecting Ho Chi Minh City and Sydney and Melbourne.

Opportunities will arise for trade between Vietnam and foreign cities as other international airlines have fleshed out plans to fly to Vietnam. Da Nang city and the RoK's Daegu city have been linked by T'way Air, a low-cost airline in the RoK, from April 2. Also, Emirates Airline will operate daily non-stop flight from Hanoi to Dubai from July 2.
Provide by Vietnam Travel
You can see more
enews & updates
Sign up to receive breaking news as well as receive other site updates!