Giant projects heat Phu Quoc Island's property market
Published: 07/04/2017 09:29
Phu Quoc Island is emerging as a phenomenon in Vietnam's property market with investment worth billions of dollars from large developers, helping draw a slew of investors and buyers looking for investment properties.
The island off the coast of Kien Giang Province has witnessed an amazing transformation, with a series of world-class projects being developed to turn the island into a special economic zone and a tourist hub of not only the region, but also the world.
Phu Quoc, planned as one of three exclusive economic zones in Vietnam, has introduced incentives such as zero land lease fee, 50 per cent discount on personal income tax and corporate income tax, which has made investment here even more attractive.
The infrastructure system on the island is also developing rapidly with the expansion of the airport and the road system across the island.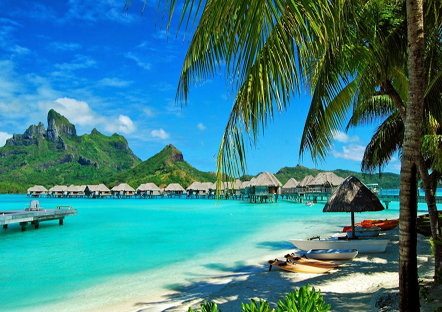 A model of Intercontinental Phu Quoc, developed by BIM Group in its Phu Quoc Marina Complex
Notably, the Prime Minister has given the nod to developing a casino project on the island, which experts see as a potential breakthrough for the island's tourism industry in particular and for socio-economic development in general. The Government has also agreed to allow Vietnamese to play in casinos under a pilot project.
A number of developers, namely Vingroup, BIM Group, Sun Group and CEO Group, have flocked to the island and poured money into building mega resort and recreation projects. Individual investors have also raced to buy land on the island, lifting prices by some three times within just a few months, especially beachfront land.

A report by Savills Viet Nam showed that 80 per cent of buyers of property assets on Phu Quoc Island came from Ha Noi and 15 per cent came from HCM City, mainly for investment and holiday purposes.
Provide by Vietnam Travel
You can see more
enews & updates
Sign up to receive breaking news as well as receive other site updates!