AirAsia plans Vietnam venture on Southeast Asia travel boom
Published: 03/04/2017 07:26
AirAsia Bhd., the low-cost carrier headed by Malaysian tycoon Tony Fernandes, plans to start a Vietnamese carrier in a local partnership, as cheap fares and rising incomes fuel a travel surge in the Southeast Asian nation.
The region's largest budget airline will partner Gumin Co., Hai Au Aviation Joint Stock Co. and businessman Tran Trong Kien for the venture, which is expected to start flying early next year, AirAsia said in a statement to the stock exchange. Gumin will own about 70 percent of the new venture, with AirAsia holding the rest.
Vietnam is the latest country to lure Fernandes, who is seeking to build a pan-Asian budget airline, as the 28 percent growth in passenger traffic was triple the pace in other Southeast Asian nations. The fifth-biggest market in the region has seen domestic traffic double since 2013, and the middle-class will comprise close to a quarter of its population by 2010, AirAsia said.
Shares of AirAsia climbed 1.3 percent to 3.14 ringgit in Kuala Lumpur on Friday. They have gained 37 percent this year.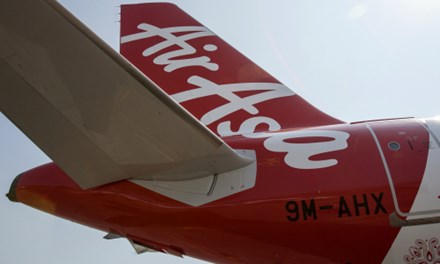 AirAsia has over the years established affiliates in Indonesia, Thailand, India and Japan, and is betting on a low-cost, long-haul model for international travel through its AirAsia X unit. It has ordered hundreds of planes worth billions of dollars from Airbus SE to meet its growth ambitions, and is in the process of selling a plane-leasing unit to raise more cash.
Marketing Stunts
VietJet Aviation Joint Stock Co., known for marketing stunts like bikini-clad flight attendants, listed its shares on an exchange last month, and has gained 52 percent since. Vietnam will continue to see a double-digit gain in passenger numbers in the next decade, after annual growth of 17 percent in the past decade, according to ACB Securities in December.
"AirAsia is very late to the party in Vietnam and as a result faces huge challenges," said Brendan Sobie, Singapore-based chief analyst at CAPA Centre for Aviation. "The market is now well served by two low-cost carriers, VietJet and Jetstar Pacific. The rate of growth will likely slow in the coming years as the market is now more mature."
AirAsia's Vietnam venture will need investments of 1 trillion Vietnamese Dong (US $44 million), and AirAsia will contribute 30 percent of that after raising internal funding, according to the filing.
Kien is the chief executive officer of Hanoi-based Gumin, which was founded March 29, according to Vietnam Planning and Investment Ministry's website. He is also the chairman and CEO of Thien Minh Group, or TMG, which owns Victoria Hotels & Resorts in Vietnam and Laos. Hai Au Aviation is a unit of TMG.
Provide by Vietnam Travel
You can see more
enews & updates
Sign up to receive breaking news as well as receive other site updates!